0
Dorsal Fin - SA Fishing Report 24/03/2017
dorsal finfishing report
metro
yorke peninsula
saltwater
freshwater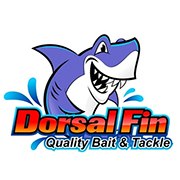 METRO
Crabs are still on the menu with good numbers still coming from Semaphore, Black Pole area, Silt Grounds, Grange and Brighton. Whiting numbers have been picking up with good catches coming from the cabbage patch area early in the mornings, out from the Largs academy, Bower Road grounds, West Beach and north of the Grange jetty near the floating pontoon. Garfish are still around but are reluctant to bite but there are good fish in and around the Norma where they tend to bite better. Some snapper have been showing up around the wrecks but not in big numbers but well worth a try. The beaches are still producing some nice yellowfin whiting at Tennyson, Largs and on the northern beaches around Thompson's. Salmon trout are starting to show in the river with some average fish being taken near the wrecks and river mouths in the North Arm. Bream are also there early mornings and late afternoons. Mullet have been taken just inside the creeks coming off the river between North Arm and St Kilda. Burley heavily for good results and use gents. West Lakes has some nice bream, mullet and the odd schoolie in the southern area of the lake. Just south of the rowing club is a good place to try off the beach.
YORKE PENINSULA
Crabs are still in good numbers out from Ardrossan, Port Vincent, Stansbury, Port Broughton, Wallaroo and Port Hughes. The winter whiting are just starting to move in and will only improve when the water temperature keeps dropping. Remember the closure is coming up for the King George Whiting where from 1st May to the 30th May no whiting are to be targeted from the southern end of Wardang Island right around to the southern end of Edithburgh. This is quite ironic when Mr the state government is promoting for people to come to South Australia are fish for our iconic King George Whiting but forgets they have put a monthly ban on fishing for them. Go figure! Till then fish are coming from south of Wallaroo (Don't bother going north), Port Hughes, Port Victoria, Hardwick bay, west of Turton, Marion Bay, Edithburgh, and Stansbury. Some have come from Price (West of the mangroves) but they haven't been consistent. Snook are still coming from Port Hughes and Port Vic. Squid have been slow but there are still some at Wool Bay and Marion Bay. This should start to improve as winter get closer. Garfish are at Port Broughton, Wallaroo, Port Hughes, Coobowie, Stansbury, Port Vincent, Ardrossan and Port Clinton. Yellowfin whiting are biting well north of Clinton, south of Ardrossan, Black Point, Pine Point, Port Vincent and a few as far down as Stansbury. Mullet have moved in behind Bird island south of Wallaroo with some big whiting in amongst the sand patches. Salmon have been slow but there are pods showing up at Daley's, southern reef at Pondi and Browns Beach. Mulloway are coming from Ardrossan and at the Arm Chair south of Stansbury. King fish are in good numbers out near Wedge and south of Stenhouse near the exposed reefs. Tuna have thinned a bit and the few that are there are taking pilchard baits when cubing. Mullet still haven't moved in in big numbers as yet but it can't be too far away. Places to try are Marion Bay out from caravan park, Chinamans, Pondi and Browns Beach. Big tommies are coming from Hardwick, Turton and Port Vic.
SOUTH
Some Tuna are still being caught in close but there are only small pods around which can be hard to find. Better catches are coming from Saunders Bank. 2nd Valley and Rapid Bay still have some garfish and tommies and a few squid. Waitpinga has salmon trout and mullet. I was done at the Coorong last weekend and we found some nice mullet just before Mundoo channel on the beach side. Some nice mulloway were coming from the eastern beaches past the Mundoo channel (People were boating over and then trekking over the sand dunes). Some mulloway were caught during the day sitting on the edges of the mouth. My team member Mike got a huge bream just near the Mundoo channel. So fish are there if you find the cleaner water. Salt Creek has mulloway and salmon with the odd shark.
FRESHWATER
Yabbies slowed but there are still a feed if people want to put in the time. Some nice callop have been caught near Cobdogla, Big Bend, Blanchetown and renmark. Silvers have been a bit of a pest but remember to put them back ASAP as they are a protected species. Bit of news from the Warren where there has been some nice size redfin caught on a regular basis.
Tight Lines from The Dorsal Fin Team
Mike cleaning fish after our comp on Sunday. Notice the big bream?

Article: Dorsal Fin - SA Fishing Report 24/03/2017